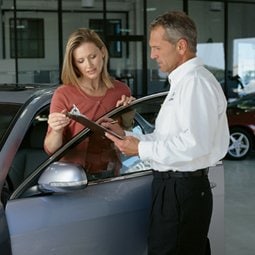 From the moment you call to schedule an appointment to the time you pick up your vehicle, our friendly service technicians treat you like family. It doesn't matter if you're having your vehicle's oil changed or require more extensive repairs, answering your every inquiry is our only concern. Our Ford dealership in Washougal, WA can provide savings on services, perform bodywork, order parts, and help you adhere to your car, truck, or SUV's maintenance schedule. Let us be your one-stop shop for all of your automotive needs!
Ford Maintenance Services and Specials
Our factory-trained technicians know your Ford car, truck, or SUV inside and out. With all of the technology and thousands of components working together to make your car run, trusting in an average mechanic is risky. Have your car serviced properly the first time at Westlie Ford! Services offered include but aren't limited to:
Tire rotation
Wheel alignment
Wheel balancing
Brake replacement
Battery replacement
Oil change
Don't forget to check out service specials to save money at your next service appointment. Print the coupon, present it at the time of service, and enjoy your discount.
Collision Center
If you've been in a fender bender or want to customize your vehicle, we can take care of you. We can provide you with an estimate on framework repairs, paint jobs, and any other bodywork or accessorizing you want performed. We accept all forms of insurance! Don't hesitate to reach out to Westlie Collision Center in Camas, WA at (360) 834-2113.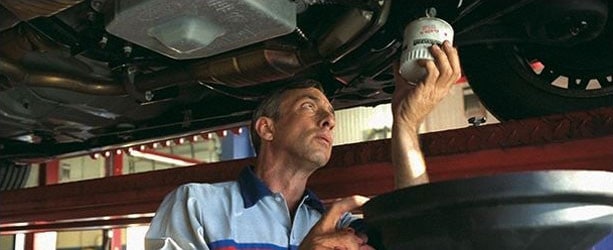 Ford Parts
OEM parts are your best bet when performing repairs on your vehicle, and why not get them at a great value? We will order you exactly what you need to have your car running like new again. Visit our parts department to get started or skip ahead to our parts specials if you know what you need.
Why Choose Westlie Ford
Your concerns are our concerns, and our dedicated team of service professionals will handle them with complete care. We're upfront about all service charges and performed services. You will receive a thorough explanation of any services performed, and if you have additional questions, ask away! No question is insignificant, no matter how big or small. The service techs at our Ford dealership will meet your needs to your compete satisfaction.
To schedule service, give Westlie Ford in Washougal, WA a call at (888) 709-7293 or complete our online contact form.